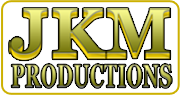 JKM Productions,LLC
2710 Kreider Road Lititz, PA 17543
Phone:717-569-4665
E-Mail:
EARLIER CALLING WILL ENSURE AVAILABILITY WITH US!
We sense a lot of disappointment as we tell our prospective clients that we are already booked. For that reason we always urge couples to make arrangements with our studio as early as possible to see some of our work, get to know us, evaluate your options and design a package that is perfect for you.
Please feel free to contact us with any questions or to request additional information by phone at 717-569-4665, or use the form below. You will receive a response promptly.
We look forward to hearing from you.
Please fill all the fields below and give us as much information as possible. When you're done click the Submit Button.
We are excited to hear from you!
Contact Us Today!
Developed and Powered by JKM Productions LLC